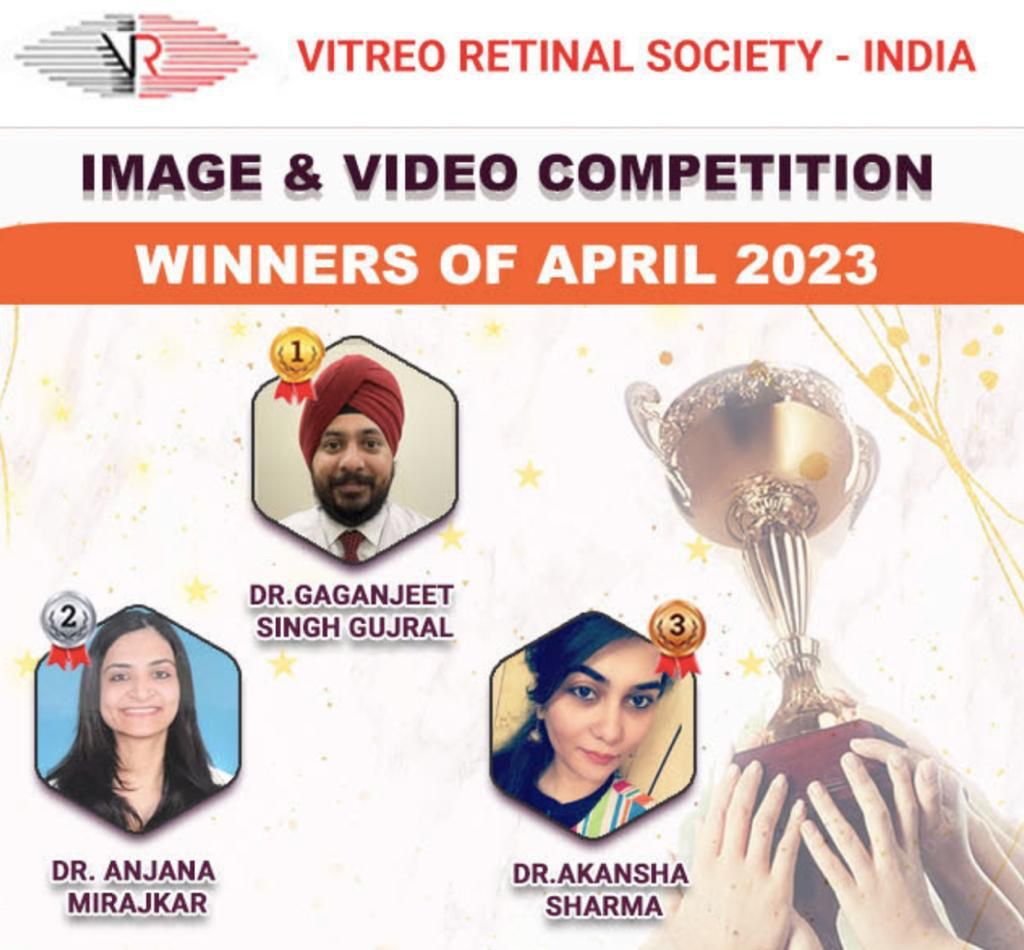 The image was submitted by Dr Anjana Mirajkar from The Retina Foundation, Ahmedabad, India.
The colour SLO fundus image shows distinct folds and borders of retina detachment and OCT cross section of the macula where RPE can be seen detached and folded from the choroidal layer.
Heartiest congratulations to Dr Anjana once again!